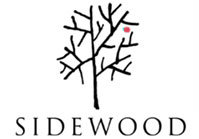 Sidewood Estates Adelaide Hills vineyards have been managed initially by Mark Vella and subsequently by Vitiworks for the past eight years.
We have at all time been more than satisfied with the expertise and level of service that we have experienced which has allowed us to lift the level of our fruit from that of a C Grade commercial fruit producer in 2008 to our current status as one of the Adelaide Hills largest A Grade growers.
In doing so our Sidewood brand of wines has been successful in winning 14 Trophies and hundreds of gold medals , which would not have been possible without the attention to detail in the vineyard we receive from Vitiworks.
In 2016 under Vitiworks management all four of our Adelaide Hills vineyards have been Entwine certified as being sustainably grown , making us the largest sustainable grower of Adelaide Hills origin wine grapes.
If your objective is to produce A Grade premium fruit then I cannot recommend Vitiworks highly enough
Owen Inglis, SIDEWOOD ESTATE, Adelaide Hills