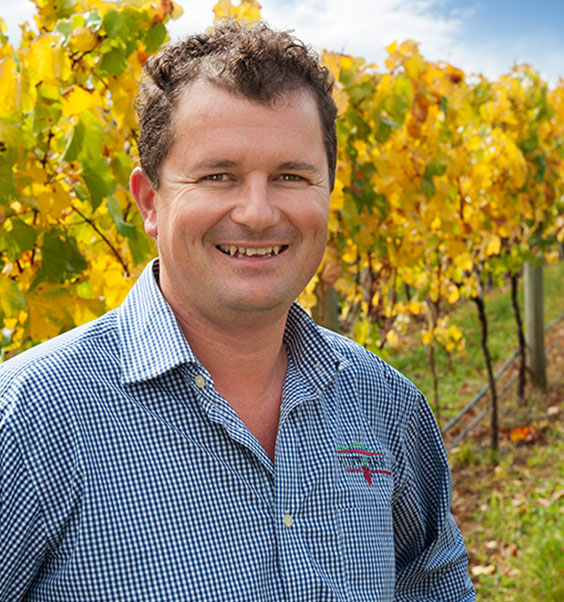 Mark Vella
Director / Viticulturist
B.App.Sc (Viticulture)
B.Management (Farm Business)
The passion for wine and viticulture started in the cool climate region of Orange in NSW in 1995 at Bloodwood Estate. It was here that I was lucky to be mentored by a pioneer of the region and industry, which gave me the strong grounding to grow premium wine grapes.
After 24 years of challenging viticulture in three wine regions around Australia (Orange NSW, Hunter Valley NSW and Adelaide Hills SA) I have experienced growing grapes for the family wine companies to the corporate wine giants.
I have learnt over the years that every vintage and region is different and that a proactive approach, attention to detail, and precision timing is the only recipe to super premium vineyard management. Every vineyard has different soils, aspects, varieties, row orientations and microclimates and this is what inspires and challenges me to try and grow better and better fruit every year.